22 Jun

Wheel Weighers: Versatile & Portable Truck Scales from AgWeigh

Portable wheel weighers are some of the most versatile and highly-functional weighing systems in the category of portable truck scales. Portable wheel weigher scales are an ideal solution for agricultural producers who do not require a full farm truck scale, such as steel-deck weighbridge.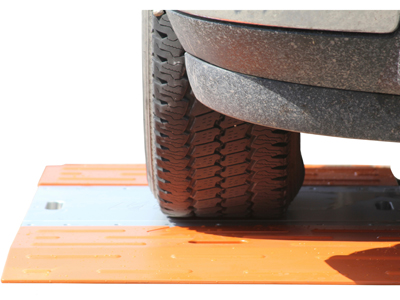 Wheel weighers are fully portable and very robust and durable. Unlike some farm scales, they can be easily set-up and taken down for portable use in various locations throughout the farm. With choices for varying weight capacities as well as in-motion weighing capabilities, learn more below about how AgWeigh's portable wheel weigher scales provide the ultimate weighing solution for your harvest load weighing needs.
Lightweight Yet Heavy Duty Construction
The AXW Series of portable wheel weighers from AgWeigh are designed and constructed to provide highly-accurate axle weights for many years (and with little to no maintenance needed during that time.) This gives agricultural producers confidence knowing their load weight measurements are completely accurate.
AgWeigh wheel weighers come in both lightweight aluminum and stainless steel designs depending on the desired weighing capacity in which the scale will be used. While most farmers thrive using aluminum wheel weigher scales, some extreme heavy-duty applications demand a more resilient construction, like that of the stainless steel options.
Versatile Wheel Weigher Scales 
The lightweight aluminum design and carry case that comes with these portable wheel weighers allows for fully-portable, versatile operation. For farmers and other customers who wish to install their portable wheel weighers in a permanent concrete foundation, all is needed is a very shallow pit. However for most users, leveraging the carry case to move the scale from one location to another is most desired.
Integrated Weighing Terminal
The AXW Series of portable wheel weigher scales from AgWeigh are available with integrated weighing terminals that offer ticket printers and a readout display to show weight measurements. The weighing terminal enables users to print weight tickets for each vehicle. Further, these terminals are also battery operated, allowing for portable operation along with the scale system itself.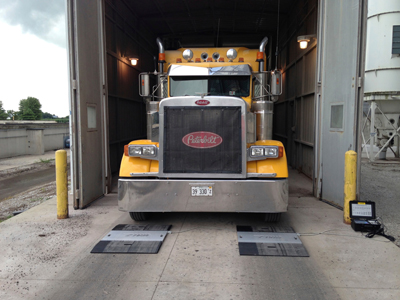 AgWeigh's series of portable wheel weighers can be easily installed on any level and solid foundation. These wheel weighers provide a very useful means of managing production on the farm. Rugged, durable, and highly accurate, wheel weighers are a dependable portable truck scale for many different applications.