News items tagged with "yield-pro"
Apr 30, 2014
|
Innovation
Yield Pro is advanced harvest management software that enables all types of farmers and agricultural producers to better organize, assess, and streamline the management of yield weight data. Strategically designed specifically for agricultural producers, Yield Pro is a cutting-edge software platform that helps farmers maximize productivity and overall efficiency in analyzing yield data.
Compatible with today's PC's, tablets, and other mobile devices, the Yield Pro App offers optimal convenience for farmers during the busy harvest season. The intuitive and easy-to-use software platform makes it easy for anyone to access, interpret, and evaluate key production data on Yield Pro.
But that's just the tip of the iceberg when it comes to Yield Pro's valuable features and capabilities. Below we go into greater detail about how this harvest management software platform helps all levels of farmers and agricultural producers.
6 Ways Yield Pro Helps Farmers Optimize Their Operations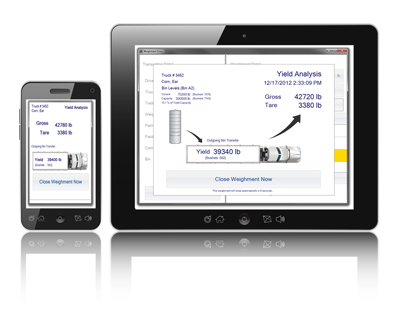 Although there are many different ways Yield Pro helps farmers optimize their operations, we've compiled six of the most empowering advantages below.
1. With Yield Pro, farmers can accurately estimate the moisture levels of select harvests per bin. This can help minimize issues and miscalculations when estimating crop prices. This not only pays big dividends for accounting and business best practice, but in some cases, can also lower insurance premiums.
2. The software application is compatible with today's most recent smartphones and tablet computers. This feature is ideal for farmers who rarely visit their desks, as they can monitor and track harvest data from the convenience of a mobile device.
3. Yield Pro can be integrated with most farm truck scales and weighing systems. In fact, all of Ag Weigh's farm truck scales can be seamlessly integrated with the Yield Pro application.
4. Farmers can segment and track data on a per farm, per field, and per bin basis. This offers incredible tracking and monitoring capabilities, enabling producers to better pinpoint and troubleshoot aspects of their farm that might be encountering problems.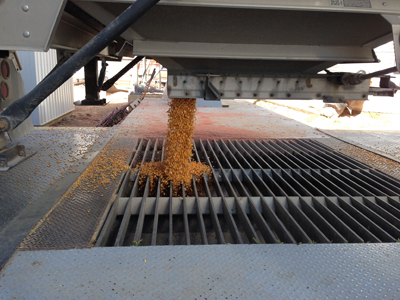 5. With Yield Pro, agricultural producers can oversee activity of drivers and employees on the farm. This can help farmers track and pinpoint bottlenecks, wasted resources, or poor use of labor throughout the operation.
6. Yield Pro software provides agricultural producers with advanced reporting options. Users can generate field and farm reports, driver reports, and bin reports, helping them dynamically optimize all aspects of their farming operation.
Such technological advancements in the agricultural industry have helped to ignite and optimize the quality of production for many farmers. Innovation is inevitable, and the producers who leverage the power of harvest management software like Yield Pro can streamline the gathering and managing of yield data.
Read More