News items tagged with "payload-management"
Jun 4, 2014
|
Optimize Harvest Management
The introduction of the new 3D In-Motion Yield Load Scanner can help optimize farming operations and can help optimize yield management during harvests.
This technology has laid the foundation of an efficient operation of harvest transport and overall management. This load scanner system has become one of the easiest and the most efficient solutions for the measurement of volumes of agricultural produce.
This new technology allows farmers and agricultural producers to manage their yield production effectively, without using a truck scale. The load scanner has the ability to scan the harvest trucks while in motion, which further helps to increase throughput. The data generated by the scan can be used to calculate the carried loads and yield or a particular farm or field.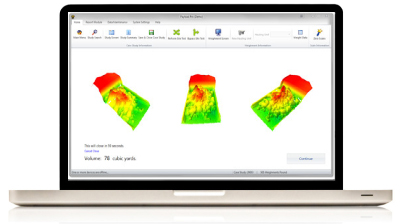 The 3D In-Motion Yield Load Scanner is also capable of producing high quality, 3D images of the truck load. These images can be used to manage the truck loads proficiently. The images can help monitor spillage and carry back as well as manage the load position and compaction, to optimize the utilization of the trucks.
Benefits of the 3D In-Motion Yield Load Scanner
This type of load scanner can calculate the load of a truck automatically. It provides agricultural producers a way to monitor and manage their harvest, without the need of acquiring expensive truck scales.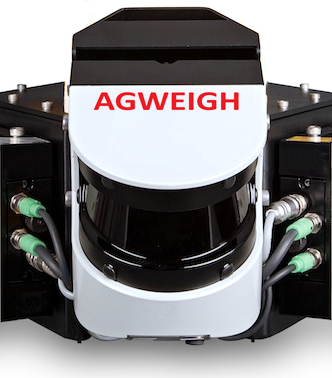 Moreover, the 3D In-Motion Yield Load Scanner is able to calculate load volumes in real time, while the truck is in motion. The flow of the harvest operation is not hampered as there is no need to stop the truck to gather the load data.
Using this load scanning system, empty weights of the trucks are initially stored in the system by scanning the empty trucks. When a particular truck is scanned with load, the actual volume is automatically calculated by comparing the truck's loaded data to the empty data stored in the system.
This innovative technology is developed to provide multiple reports and 3D images of the load data of each truck. The system is primarily composed of a mounting hardware, 3D laser scanner, and a PC. Through an advanced load management software, the scanning system is capable of providing real time data. The system is also equipped with other powerful tools to help farmers and agricultural producers manage their harvest easily.
Read More