News items tagged with "harvest-management-software"
Aug 8, 2014
|
Volumetric Load Scanner
Farmers greatly suffer from inefficiencies and lost production when it comes to organizing harvested crops, animal products and other agricultural produce. This usually results as a lack of a solid harvest management and weighing system, which can often inhibit farmers from reaching target profit. Fortunately, there is something farmers can do about it - that is - invest in a volumetric load scanner system.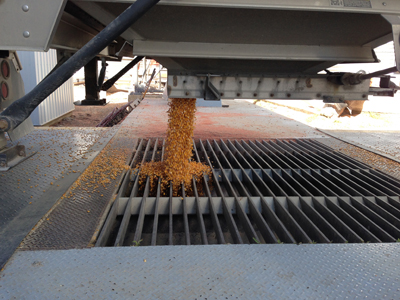 A volumetric load scanner is a non-contact scanner used for measuring volume of vehicle loads particularly those that loaded in vehicles with open carriers such as trucks, and pick-up vans. This volume scanner is commonly used in mining operations, waste management activities and road construction projects. However, this unique scanner can also be used for farming.
How does a volumetric load scanner help farmers?
Volumetric load scanners can make organization of harvested agricultural products such as crops, fruits, animal products, meat, etc. more efficient by making sure that the target volume load is reached after every series of harvest. This, in turn, can help reduce transportation and labor costs as well as help you save more time and energy. In no time, using a volumetric scanner can help you achieve your financial goals and expand your farming business in the long run.
Not all load scanners are equal
Having a volumetric load scanner can significantly help you make your farm harvesting operations seem like a breeze but this does not mean that you go out of your way without taking time to choose the right volumetric scanner.
You see, not all load scanners are created equal. Some of them are good, while some of them are not. Among the best ones in the market today is the WLS Volumetric Payload Scanner by Walz Scale. Walz has created a dedicated website for it's load scanner system. You can learn more about the load scanner by clicking here.
Reasons to use the Volumetric Payload Scanner from Walz Scale
Unlike your usual load scanner, the Volumetric Payload Scanner from Walz Scale lets you scan your harvested crops loaded in your truck while moving. That way, you can reduce the time that it takes from scanning loads and taking volume measurements to transporting harvested products from your farm. And while taking load measurements, it can save high quality images of measurement scans so you can use it as reference.
In case you need to do some maintenance work, you won't have to spend much since it only has minimal maintenance requirements. It also has a simple set up platform that is composed of a 3D laser scanner, a computer and a mounting equipment so you can conveniently set up the system anytime and anywhere you go.
The Volumetric Load Scanner by Walz Scale works by first scanning the carrier of your truck without the load and saving the scanned image in its system. After putting the load in the truck, the scanner will once again scan the carrier, this time with the load, and determine the volume of the load by comparing the first scanned image to the second one. Once you have the volume measurement, you can then determine whether you have already maximized the space volume of your truck carrier or not.
If you are having a hard time reducing harvesting and transportation costs for your farming business, you should consider using a Volumetric Payload Scanner by Walz Scale. It allows you to maximize your transportation resources, organize harvested products and reduce operation costs which will increase your profit.
Read More
Jun 4, 2014
|
Optimize Harvest Management
The introduction of the new 3D In-Motion Yield Load Scanner can help optimize farming operations and can help optimize yield management during harvests.
This technology has laid the foundation of an efficient operation of harvest transport and overall management. This load scanner system has become one of the easiest and the most efficient solutions for the measurement of volumes of agricultural produce.
This new technology allows farmers and agricultural producers to manage their yield production effectively, without using a truck scale. The load scanner has the ability to scan the harvest trucks while in motion, which further helps to increase throughput. The data generated by the scan can be used to calculate the carried loads and yield or a particular farm or field.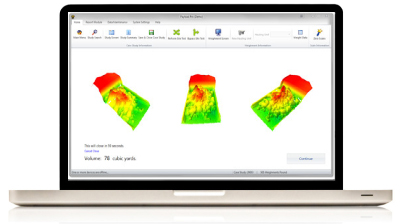 The 3D In-Motion Yield Load Scanner is also capable of producing high quality, 3D images of the truck load. These images can be used to manage the truck loads proficiently. The images can help monitor spillage and carry back as well as manage the load position and compaction, to optimize the utilization of the trucks.
Benefits of the 3D In-Motion Yield Load Scanner
This type of load scanner can calculate the load of a truck automatically. It provides agricultural producers a way to monitor and manage their harvest, without the need of acquiring expensive truck scales.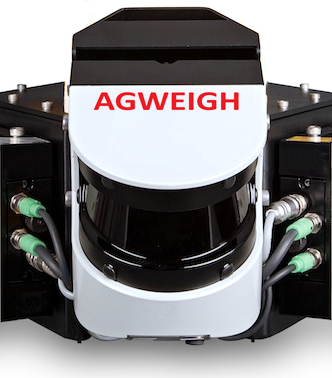 Moreover, the 3D In-Motion Yield Load Scanner is able to calculate load volumes in real time, while the truck is in motion. The flow of the harvest operation is not hampered as there is no need to stop the truck to gather the load data.
Using this load scanning system, empty weights of the trucks are initially stored in the system by scanning the empty trucks. When a particular truck is scanned with load, the actual volume is automatically calculated by comparing the truck's loaded data to the empty data stored in the system.
This innovative technology is developed to provide multiple reports and 3D images of the load data of each truck. The system is primarily composed of a mounting hardware, 3D laser scanner, and a PC. Through an advanced load management software, the scanning system is capable of providing real time data. The system is also equipped with other powerful tools to help farmers and agricultural producers manage their harvest easily.
Read More
Apr 30, 2014
|
Innovation
Yield Pro is advanced harvest management software that enables all types of farmers and agricultural producers to better organize, assess, and streamline the management of yield weight data. Strategically designed specifically for agricultural producers, Yield Pro is a cutting-edge software platform that helps farmers maximize productivity and overall efficiency in analyzing yield data.
Compatible with today's PC's, tablets, and other mobile devices, the Yield Pro App offers optimal convenience for farmers during the busy harvest season. The intuitive and easy-to-use software platform makes it easy for anyone to access, interpret, and evaluate key production data on Yield Pro.
But that's just the tip of the iceberg when it comes to Yield Pro's valuable features and capabilities. Below we go into greater detail about how this harvest management software platform helps all levels of farmers and agricultural producers.
6 Ways Yield Pro Helps Farmers Optimize Their Operations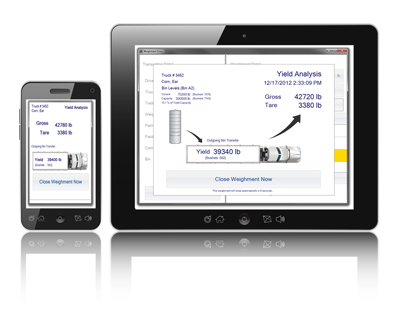 Although there are many different ways Yield Pro helps farmers optimize their operations, we've compiled six of the most empowering advantages below.
1. With Yield Pro, farmers can accurately estimate the moisture levels of select harvests per bin. This can help minimize issues and miscalculations when estimating crop prices. This not only pays big dividends for accounting and business best practice, but in some cases, can also lower insurance premiums.
2. The software application is compatible with today's most recent smartphones and tablet computers. This feature is ideal for farmers who rarely visit their desks, as they can monitor and track harvest data from the convenience of a mobile device.
3. Yield Pro can be integrated with most farm truck scales and weighing systems. In fact, all of Ag Weigh's farm truck scales can be seamlessly integrated with the Yield Pro application.
4. Farmers can segment and track data on a per farm, per field, and per bin basis. This offers incredible tracking and monitoring capabilities, enabling producers to better pinpoint and troubleshoot aspects of their farm that might be encountering problems.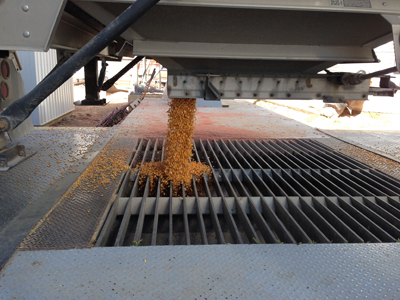 5. With Yield Pro, agricultural producers can oversee activity of drivers and employees on the farm. This can help farmers track and pinpoint bottlenecks, wasted resources, or poor use of labor throughout the operation.
6. Yield Pro software provides agricultural producers with advanced reporting options. Users can generate field and farm reports, driver reports, and bin reports, helping them dynamically optimize all aspects of their farming operation.
Such technological advancements in the agricultural industry have helped to ignite and optimize the quality of production for many farmers. Innovation is inevitable, and the producers who leverage the power of harvest management software like Yield Pro can streamline the gathering and managing of yield data.
Read More