News items tagged with "farm-truck-scales"
Oct 21, 2015
|
Weighbridge Scales Streamline Harvest Weighing For Ag Producers
If you are a large scale farmer, knowing the total weight of crop during the harvest season is critical for profitability. A reliable truck scales helps you assess your productivity, calculate your crop load weights, valuate your harvest, and overall determine the success of your ag business.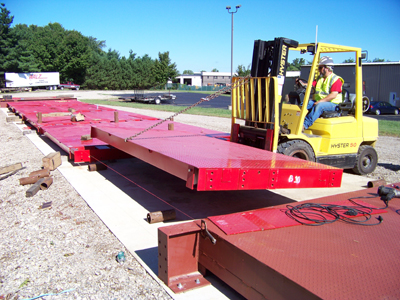 However, weighing huge loads of crop is not easy for high volume farmers, and having the right truck scales system is vital to thrive. The solution for many farmers is to utilize the heavy duty weighbridge scales from Walz. Officially known as, Walz Scale, a reputable manufacturer of truck scales in North America is one of the leading players in the industry for weighbridge systems.
What to Expect From Weighbridge Truck Scales from Walz
The way Walz has designed its weighbridge truck scales focuses on many variables, but among the most vital for sustainably use are durability, accuracy, and consistency. Some of the features to expect from the weighbridge include:
Extreme Heavy Duty Weighbridge Scales – A lot of large scale farmers produce massive harvests that can weigh thousands of tons. Conventional weighbridges may not be strong enough to deal with this massive harvest. If you don't want to take any risks, you can consider the super heavy duty weighbridge truck scales offered by Walz. No matter how big your harvest is, the weighbridge can handle it with ease.
Above Ground & Open Bottom Designs – The option of above ground or open bottom weighbridge designs gives farmers flexibility with respect to their weighing needs and location. The open bottom design is a revolutionary technology designed to extend the longevity of weighbridges. Walz has simply perfected this technology and delivers strong weighbridges that last for many years with minimal wear and tear..
Tension Suspension Mounting System – Accuracy is everything when it comes to weighbridges and for farmers who are commercially involved in large scale agriculture, having a weighbridge that delivers perfect accuracy couldn't be more important. The Tension suspension Mounting System limits the movement of the bridge for superior accuracy.
Outstanding Performance – The weighbridges from Walz can work under any virtually any conditions. This performance is needed especially when there is a huge load of farm produce to be weighed on a day to day basis. It doesn't matter how long you need to keep weighing or how heavy the load is, the scales are perfectly suited for these conditions.
Advantages of Walz Weighbridge Scales for Farmers
If you are planning to invest money oin a weighbridge, then it makes sense to know what you get in return. Here are some of the advantages of the Walz weighbridges:

Accuracy – The technology used to design Walz weighbridge scales offers perfect accuracy. This helps you to know the exact size of your harvest in any given season.
Extreme Durability – The harvest season is very busy and as a farmer, you definitely want a weighbridge that can handle an intense day of weighing loads of farm produce. The Walz weighbridge scales are so durable that they can perform at optimum capacity even if the load is heavier than normal.
Longevity – Weighbridges are expensive and as such, it would really be a waste of money to replace your scale each and every harvesting season. The Walz weighbridge scales however are designed to last long. You can utilize them for years without much where an tear, as they are designed using durable stainless steel construction.

Finding the right weighbridge truck scales for farming and agriculture is never easy but even then, the heavy duty scales offered by Walz are simply exceptional. To learn more, visit WalzScale.com.
Read More
Nov 18, 2014
|
On-Board Truck Scales for Streamlined Crop Management
All seasoned farmers know the importance of accurate measurement of produce. It's a common sense fact during the harvest season that crop yields must be weighed, tracked, and monitored with ultimate precision.
Modern computer technologies and breakthroughs in the overall agricultural sector have eased various activities that were previously overwhelming. Ensuring ultimate accuracy for the produce weights and amounts at business level is a farmer's primary objective.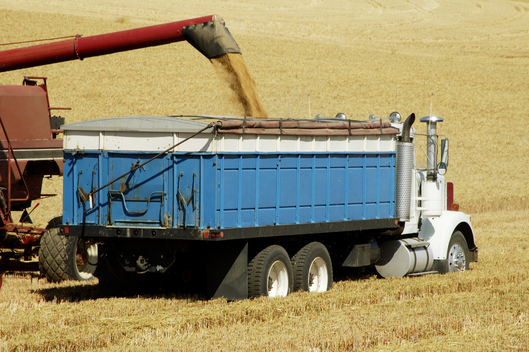 Common in logistics and mining operations, on-board truck scales are becoming an indispensable element of high volume agricultural productions that can thrive from streamlining the weighing process. Below we discuss the value that on-board truck scales provide farmers for crop management and valuation. Learn more below or check out some of the on-board scales solutions at Ag Weigh.
What Defines "On-board" Truck Scales?
On-board truck scales basically refer to measurement and scaling systems used in agricultural applications to facilitate quick and accurate measurement of produce. They take the measure of trucks and the content within each. The scales may measure motionless trucks and carts or even those in motion. They can be easily installed in measurement systems to quickly capture weights and number of skid steers, trucks or carts loaded onto the piece of machinery.
Although the video below shows on-board truck scales in an industrial context, you easily see how these scale systems could help farmers and agricultural producers.
Modern on-board scales for measuring truck load weights exhibit the integration of computer technologies that feature sensors, processing units and displays where information is rendered. The sensors capture truck volume and any given point. Processors quickly calculate accurate weight and render the information to ergonomic displays. They also have memory capacities to enable simple storage of details like total volume and number of trucks among other relevant recorded data. You can also find wireless on-board truck scales, also referred to as smart scales.
Streamlining Weighing Processes with On-board Truck Scales
In the agricultural world, especially commercial production that involves the transport of goods via trucks, there are various goals and restrictions to abide by. On one side you should avoid overweight violations while on the other, your goal is maximizing payloads per truck load. On-board scales are not only important for the farmers but also very useful for companies that purchase agricultural produce and materials like fertilizer.
The information saved and kept in these on-board scales can be used as useful metrics to track productivity. This may overlap to broad details and relationships linking performances of given seasons and factors that influenced it. These scales are therefore a necessity for farmers and wholesalers alike. This streamlining and automation of measurement creates opportunity to minimize expenditure.
Helping Farmers in More Ways Than One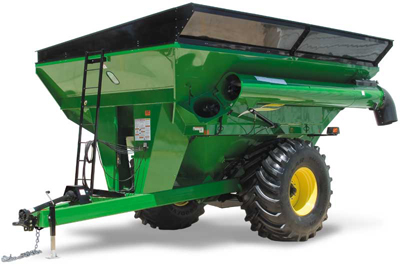 On-board truck scales can also save time for man power and resources to be focused on other activities like production and maximizing of harvest or loading. Because these are in-motion truck scales that can calculate weights while the truck is moving, the result is efficiency in the agricultural processes and increased productivity. Since there are the sought measurement goals, on-board scales are vital for any agricultural venture. They can be installed on skid steers, grain carts and loaders among other loading and transportation equipment.
This level of versatile also helps tracking of volume and produce weights at every level of loading and unloading. For established companies with linear systems from harvesting to loading transportation and storage, this reduces transportation losses such as pilferage.
There are various types of on-board truck scales. However, all of them serve the same functions, although advanced options may exhibit various efficiencies. On-board scales are often portable and very easy to install. They are efficient and calculate accurate weight for each truck and payload, whether for grains, fertilizer or any other agricultural produce. See more by visiting the parent company of Ag Weigh and global leader of truck scales and payload management solutions, WalzScale.com.
Read More
Jul 3, 2014
|
Truck Scales for Farmers
Farm truck scales are now becoming a necessity among the farming community. Every farmer knows how important weighing is when producing for the agriculture industry, especially accurate weighing. It is important to have access to a truck scale, whether for trading produce, tracking yields, or measuring and optimizing harvest management.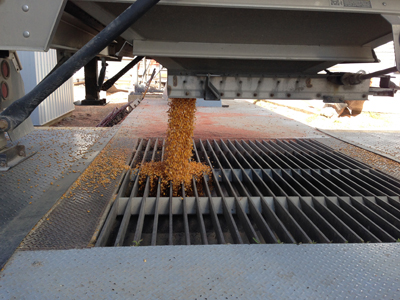 Portable axle scales, wheel weighers, truck scales, weighbridges, and other forms of truck scales for sale should be tough enough to handle the enormous weight put on them while delivering accurate readings of the agro-product industry and also must be able to collect this important information accurately every time without reducing the efficiency of your operation. The following are different types of farm truck scales with their respective advantages and the technology behind them.
Grain Cart Scales
Weighing crop yields as they leave the field accelerates your production and saves a lot of your precious time. By integrating a scale on your grain cart, you will be able to weigh your crops as they are leaving the fields, which can minimize downtime and maximize throughput compared to other weighing means.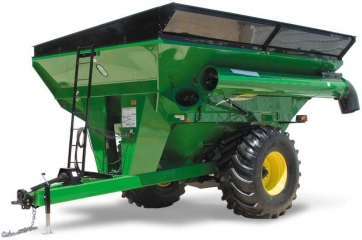 The advantages of grain cart scales are that they:
know the exact weight of grain going in and out of cart system
keep your measurements accurate, diminishing all legal concerns associated with guesswork
measure crop damage for legal documentation
saves time by having your crops weighed at a farm rather than hauling to a platform scale
can be integrated with select software applications to further track and analyze harvest data
AgWeigh's grain cart scales are accurate within a 0.5% variance. Grain cart scales could be used as an economical weigh wagon, load trucks to the legal limit, also to divide your crop share and calibrate yield monitors. Grain cart scales utilize both the axel weigh bar technology and the hitch weigh bar technology to accurately measure the produce it was loaded with.
Steel Deck Truck Scales
Steel deck truck scales, or weighbridges, are the best to use when weighing solid waste, aggregate, chemicals, grain and items used in various industries. This is because these forms of truck scales for sale offer a high level of protection against numerous conditions that have unfavorable effects on truck scale installations.
Water, lightning, power surges, explosive areas, corrosion, welding, shock loading, and extreme temperature fluctuations causes scale problems which costs the owner. Steel deck truck scales are meant to stand up to heavy load while offering an accurate reading of products.
Our steel deck truck scales commonly utilize a tension suspension that eliminates the need for bumper bolts and check rods to balance the scale. It eliminates excess scale movements, delivering weighing accuracy and also repeatability.
Portable Truck Scales
A portable truck scale is ideally used for weighing operations that require moving from one site to another. Portable truck scales, also known as portable axle scales or portable wheel weigher scales, typically have a lower framework that allow them to be placed on a non-typical surface such as dirt or gravel.
These portable wheel weigher scales still retains the accuracy of pit-type scales of up to an accuracy of +1 to -1 percent. Portable truck scales exchanged its size for portability which reduces the maximum weight it can weigh, but could be transferred from one place to another.
Farm truck scales bring enormous help to farmers. These scales eliminate a lot of obstacles that farmers used to have in the past while providing them with a lot of benefits by having easy access to these scales.
Read More
Apr 30, 2014
|
Innovation
Yield Pro is advanced harvest management software that enables all types of farmers and agricultural producers to better organize, assess, and streamline the management of yield weight data. Strategically designed specifically for agricultural producers, Yield Pro is a cutting-edge software platform that helps farmers maximize productivity and overall efficiency in analyzing yield data.
Compatible with today's PC's, tablets, and other mobile devices, the Yield Pro App offers optimal convenience for farmers during the busy harvest season. The intuitive and easy-to-use software platform makes it easy for anyone to access, interpret, and evaluate key production data on Yield Pro.
But that's just the tip of the iceberg when it comes to Yield Pro's valuable features and capabilities. Below we go into greater detail about how this harvest management software platform helps all levels of farmers and agricultural producers.
6 Ways Yield Pro Helps Farmers Optimize Their Operations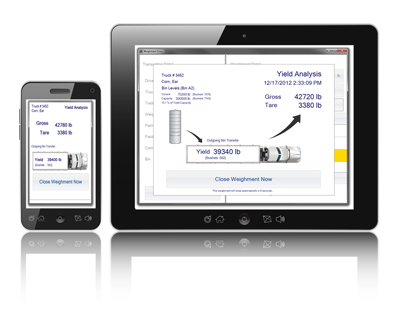 Although there are many different ways Yield Pro helps farmers optimize their operations, we've compiled six of the most empowering advantages below.
1. With Yield Pro, farmers can accurately estimate the moisture levels of select harvests per bin. This can help minimize issues and miscalculations when estimating crop prices. This not only pays big dividends for accounting and business best practice, but in some cases, can also lower insurance premiums.
2. The software application is compatible with today's most recent smartphones and tablet computers. This feature is ideal for farmers who rarely visit their desks, as they can monitor and track harvest data from the convenience of a mobile device.
3. Yield Pro can be integrated with most farm truck scales and weighing systems. In fact, all of Ag Weigh's farm truck scales can be seamlessly integrated with the Yield Pro application.
4. Farmers can segment and track data on a per farm, per field, and per bin basis. This offers incredible tracking and monitoring capabilities, enabling producers to better pinpoint and troubleshoot aspects of their farm that might be encountering problems.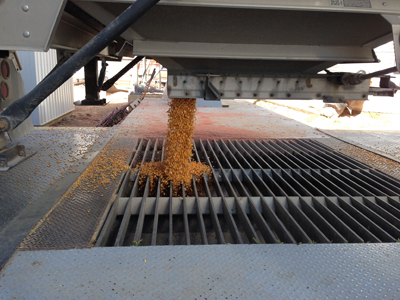 5. With Yield Pro, agricultural producers can oversee activity of drivers and employees on the farm. This can help farmers track and pinpoint bottlenecks, wasted resources, or poor use of labor throughout the operation.
6. Yield Pro software provides agricultural producers with advanced reporting options. Users can generate field and farm reports, driver reports, and bin reports, helping them dynamically optimize all aspects of their farming operation.
Such technological advancements in the agricultural industry have helped to ignite and optimize the quality of production for many farmers. Innovation is inevitable, and the producers who leverage the power of harvest management software like Yield Pro can streamline the gathering and managing of yield data.
Read More