News items tagged with "farm-axle-scale"
Aug 23, 2012
|
News
Grain Dump Truck Scales "Extreme Efficiency"
The AGWEIGH grain dump truck scales are ideal for producers looking for a more expedient means of unloading of corn, soybeans, and other products during harvest. Drivers can fully open the gates on their trailers, and the system takes the grain away as fast as they can unload it. This system increases truck throughput and reduces operating costs.

Multiple Configurations Available
Multiple configurations are available to fit your exact requirements and budget.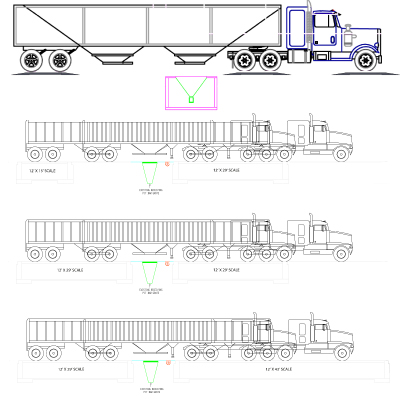 Read More