Advantages of On-board Weighing Systems for Farmers
Tuesday, August 25, 2015
Advantages of On-board Weighing Systems for Farmers
In an effort to improve efficiency and throughput during the busy harvest season, many farmers are turning to on-board weighing systems to facilitate their crop management processes. Traditionally, ag producers had to rely on scales that were fixed or located at a single weigh station site. Further, farmers often had to weigh the harvest at the farm and later re-weigh crops again at the storage point such as silo, granary, warehouse, or a designated collection point.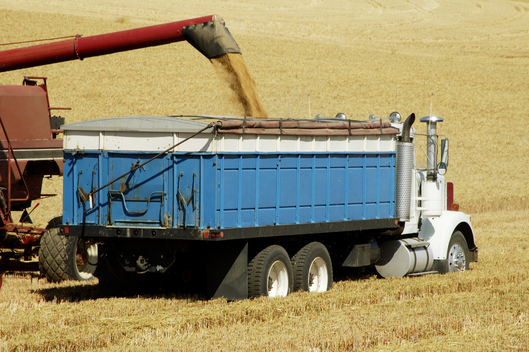 Unfortunately, this meant double work, losing part of the crop/consignment during loading and unloading, and also spending too much time. However, such inconveniences are becoming a thing of the past as farmers embrace on-board weigh scales installed on loaders, skid steers, grain carts, haul trucks and other vehicles.
How On-board Weighing Scales Work
Just as the name suggests, on-board weighing scales are special types of weighing scales that are fixed on the vehicle which may be a tractor-trailer, normal truck, haul trucks or any other. The unit is calibrated upon installation and will always remain attached to the vehicle.
On-weighing scales can measure the weight of the produce as it being loaded onto the truck. Weight data is also immediately stored for later retrieval and analysis. The farmer or driver doesn't need to measure the produce when it arrives at the warehouse or store since it was already weighed from the farm. The on-board weighing solutions come in varied forms to suit different needs as well as quantity/volume weighing requirements.
Types of On-board Weighing Systems for Farmers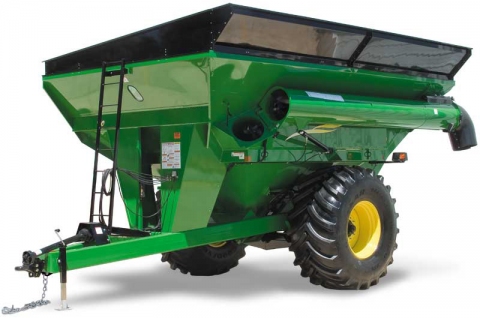 Over the years, different kinds of on-board weighing systems have been developed. The following are among the most popular on-board scales for equipment commonly used to haul crops and harvest loads.
Benefits of On-board Scales
On-board scales offer a host of benefits compared to other more conventional truck scale systems, such as:
Accurate Measurements: The scales feature precise technology that accurately measures the load. For the best service it is recommended to go for well-known suppliers of on-board scales, such as AgWeigh and Walz.
Time Efficient: Harvest/produce is only weighed once, either at the farm or storage point. This reduces the time spend loading and unloading or weighing at site then again at the collection point.
Cost Effective: The traditional way of weighing involved many people, some were unloading and loading, others were taking the reading, while some were tallying the total. This contributed to increased costs. However, with On-board Scales everything is done from one point and can be coordinated by one or two people.
Versatile: The on-board weighing systems are very flexible and can be used on different surfaces such as rough terrain, smooth surface, wet or dry conditions. The scales can be fitted on small trucks, larger tractor-trailers, haul trucks and other type of vehicles.
The above advantages explain the high acquisition of the scales. Nonetheless, it is advisable to only go for brands that are well-known and have good reputation. Such brands which include Walz and AgWeigh are known to be accurate, user-friendly, require minimal service & maintenance, work with a range of trucks & applications, and are readily available. In addition to lowering the cost of operation, quality and reputable brands of on-board weigh scales offer the farmer, loader, manager, or driver peace-of-mind.