On-board Weighing Systems for Farming & Agriculture
Monday, February 22, 2016
On-board Weighing Systems for Farming & Agriculture
On-board weighing systems are becoming an increasingly popular means for heavy-duty load weighing for various industry applications, particularly farming and agriculture. For high-volume farmers and ag producers, leveraging the most efficient weighing systems is vital to increase throughput, ensure precise accuracy, and maximize overall productivity.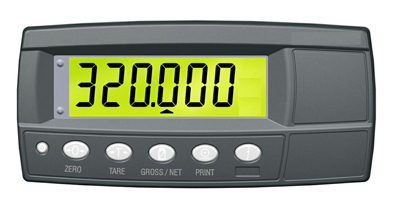 On-board weighing systems from AgWeigh.com cater to all that, and more. With a complete spectrum of on-board systems that can be seamlessly integrated on a wide range of equipment, users can leverage one of the most advanced weighing solutions in the industry. Combined with AgWeigh's Yield Pro software platform, the combination delivers unparalleled value for ag producers.
To highlight some of the most common applications of these cutting-edge scales, below we feature the top on-board weighing systems for farming and agriculture.
On-board Grain Cart Scales
Using some of the best load cell technology, AgWeigh provides a wide range grain cart scales and weighing solutions for grain agriculture production. Grain cart scale systems leverage on-board weighing technology which offers one of the most convenient and highly-efficient harvest weighing solution for grain producers.
AgWeigh's grain cart scales have been designed for simple onsite installation, enables most farmers and ag producers the ability to perform their own installations. And from basic scale displays to more advanced weighing terminals (equipped with recipe formulation and harvest memory,) AgWeigh can provide custom grain cart scales and weighing system that fit your unique application.
On-board Truck Scales
Perhaps one of the most common applications of on-board weighing systems is for haul trucks. AgWeigh's on-board truck scales are an ideal solution for high volume farmers and agricultural producers looking to track their vehicle weights and eliminate overload fines.

The extreme durability and reliability of AgWeigh on-board truck scales and payload systems is a result of the process of capturing accurate weights via the hydraulic pressure on the users skid steer loader. To learn more about these features and functionality, visit our on-board truck scales page.
On-board Loader Scales
The on-board loader scales from AgWeigh are the ideal solution for ag producers looking to track production data and maximize harvest loading with use of wheel loaders. The integral weighing system allows for field installation and provides consistent accurate weights.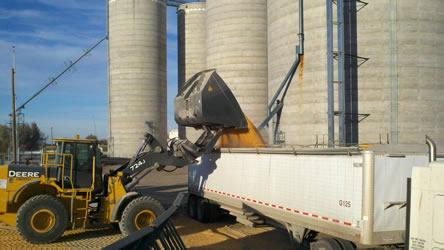 Additionally, the driver interface of these on-board wheel loader scales has been carefully designed to provide operators with all the tools necessary to perform their operations efficiently and accurately. The construction of the housing was designed to work day-in and day-out in the worlds toughest environments.
AgWeigh also offers on-board weighing systems for skid steers and various other load hauling vehicles. For more information, contact AgWeigh today.