In-Motion Axle Scale Takes Weighing Technology To The Next Level
Thursday, July 23, 2015
In-Motion Axle Scale Takes Weighing Technology To The Next Level
For years, farmers have had to deal with large, static truck scales, such as weighbridges and grain dump scales. And while these weighing solutions still serve a purpose, many agricultural producers are turning to a more efficiency-driven truck scale system.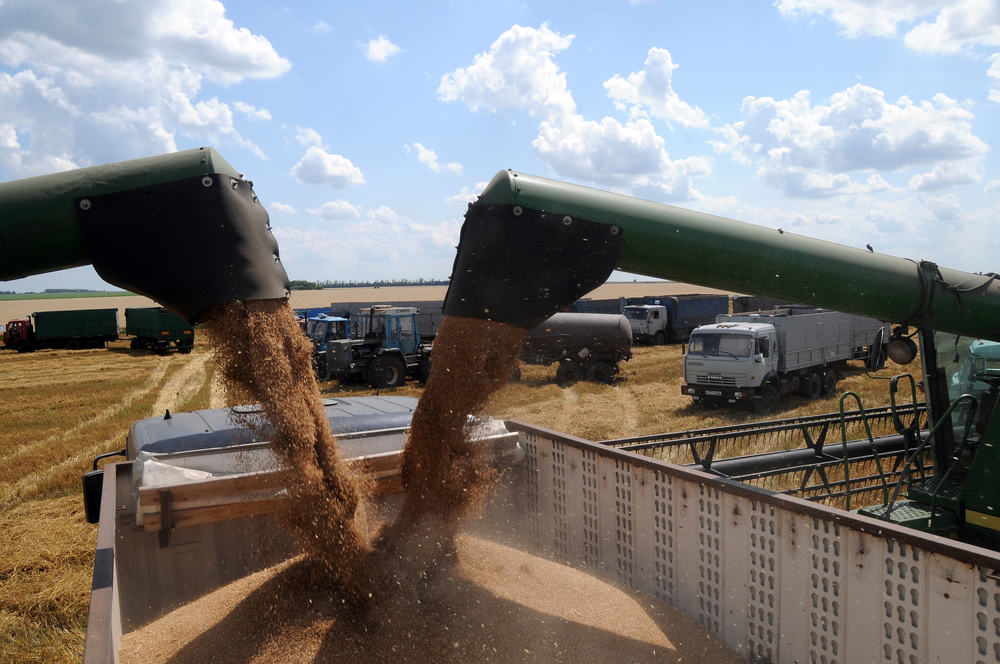 With AgWeigh's In-Motion Axle Scale, the weighing of truck loads has gone to a more efficient level, helping farmers leverage greater utility, versatility, and functionality in the field. In addition to offer a portable system for weighing loads, in-motion axle scale stand by their name by allowing operators to weigh loads while trucks pass over the scale at slow speeds. This revolutionary weighing solution is providing all levels of farmers and ag producers with a wide range of advantages.
Portable
Gone are the days when a farmer had to take his truck to a weighing site. These portable truck scales are very convenient, as they can be set up just about anywhere, including in a field, a barn or shed, pretty much anyplace on the farm.
Although they are very mobile, AgWeigh's in-motion axle scales are not manufactured of light material. They are sturdy and totally reliable. Made of heavy-duty aluminum, these scales were designed to emit accurate information. In addition, they were crafted to last for years and years, and require very little maintenance, if any.

See the in-motion axle scales in action below.
The advantages aren't just physical, as a farmer or user can relax with the confidence that his loads are being reflected accurately. No more stressing over overweight fines or having to rely on another party to deliver the information you need to run your business.
Easy to Use
These in-motion axle scales can basically do what the big, heavy-duty scales do, including print out a read out of all the information required by regulations. The system is battery-operated, so a user can get an idea of how much his load is from anywhere.
What's special about these portable units is the fact that a user doesn't have to stop to get an accurate reading. The AgWeigh portable truck scales can capture the weights of the individual axles, in addition to the total vehicle's weight, all without having to halt the truck. Maximum speed is about 5 mph or less.
Also, unlike the more commercial scales, the ramps are removable and can be packed in an easy carrying case. In a matter of minutes, the axle scale can be put together and packed-up for use in other areas around the farm. Below is a video that shows just how these scales are assembled.
Customize To Your Specs
Though the basic unit is enough to get accurate readings, users can customize the in-motion axle scale with the options available. For example, the system can be totally automated so no one is required to operate it manually. And an add-on called the RFID – Radio Frequency Identification – allows the system to intake and maintain your truck's weight, automatically.
Affordable
One of the biggest advantages to the AgWeigh in-motion axle scale is the fact that it is affordable. The pricing is reasonable and since it's easy to install, there are no hidden extra costs.
In addition, since these portable truck scales can be programmed to work automatically, there is no need for extra labor, and that will save a user a substantial amount of money. This in-motion axle scale will undoubtedly aid farmers in keeping costs down and profits up. Learn more at WalzScale.com, parent company of AgWeigh.